Service marketplaces like Elance-oDesk and Freelancer are well placed to experience growth in 2015.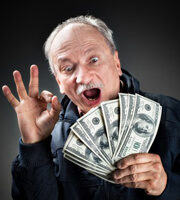 In recent years major service marketplaces such as Freelancer and Elance-oDesk have experienced exponential growth across key metrics such as the total value and volume of jobs completed and the number of registered providers. The success of these platforms has helped facilitate the rise of a global distributed workforce which can be hired on an on-demand, freelance basis.
There is every indication that the rapid growth of the major service marketplaces will continue during 2015. Both the two market leaders had a successful 2014 and are well-placed to capitalise on the opportunities in the sector.
Freelancer continues buying its competitors
In late 2013 Sydney-based Freelancer floated on the Australian stock exchange. The IPO has given the company a foundation to continue its ambitious acquisition program, gobbling up minor competitors, players with a significant footprint in individual countries or marketplaces which focus on a particular niche.

The company's 2014 acquisitions included Zlecenia.przez.net, the leading Polish service marketplace, Fantero, a virtual content marketplace and Warrior Forum, an internet marketing marketplace.
Expansion and funding for Elance-oDesk
Meanwhile during 2014 oDesk and Elance completed their merger. Instead of carrying out a significant rationalisation program, the new combined Elance-oDesk company has actually expanded from 200 to 300 people. Late last year it also picked up another $30m dollar in funding.
Grasping the opportunity
This is a sector where there is still a huge opportunity for expansion as use of service marketplaces by providers and employers becomes normalised and accepted into the mainstream. For example a new survey suggests 68% of Australians would consider using these sites to supplement their income.
Both Freelancer and Elance-oDesk should be able to meet the needs of an expanded user base, while also extending capabilities and services. The companies have continued to invest in their own technology platforms and also have a relatively mature set of processes. However they will need to carry on investing in technology, particularly to develop more mobile interfaces or if they want to provide services to the potentially lucrative enterprise market.
Overall we expect that their success story will extend into 2015 and beyond.
What do you think? Could new players and models enter the market? Are there barriers to growth? Are we being over optimistic? Let us know what you think below by adding a comment!
https://rossdawson.com/wp-content/uploads/2016/07/rdawson_1500x500_rgb-300x100.png
0
0
Steve Bynghall
https://rossdawson.com/wp-content/uploads/2016/07/rdawson_1500x500_rgb-300x100.png
Steve Bynghall
2015-02-02 09:17:20
2018-03-19 09:29:05
Why 2015 Will be Another Year of Growth for Elance-oDesk and Freelancer