Let's turn wants into wows. Let's make the desire of individuals and companies to stand out and change the world a reality. Let's prepare now for an extraordinary future.
These themes were explored by leading futurist Ross Dawson in his keynote at the 2016 Ericsson Services Forum in Mumbai. Dawson's talk related to the event theme of "Turning Wants into Wows" by discussing how organizations can create value in a connected world through harnessing the power of networks, consumer expectations, integrated systems, and unique branding. The full keynote is shown in the video below.
Here are four key insights drawn from Dawson's keynote at the forum.

1. Networks are driving change and transforming the structure of the economy
Today, all layers of our lives are becoming intricately networked, changing the ways in which value is created. As Dawson told the forum, we have shifted to a society in which "the unit of value creation in the economy is now the individual, as they are connected, as they are able to share and create value". Consequently, he asserted,
"The network is the birth of the global brain: we are collectively becoming something beyond ourselves."
What does this mean for organizations? Firstly, that there is an explosion of possibility and opportunity as more and more of the things around us become connected. From the cloud to crowdsourcing to the Internet of Things, a social trend towards openness is shaping technology, which is in turn reshaping social attitudes. This cycle is fuelling a networked economy in which scale-free networks are growing, creating winners and losers.
Winners such as Uber and Airbnb exemplify the power of crowd sharing and how "social change is as vast as technological change", like Dawson said at the forum. As a result of social change, organizations are grappling with rapidly changing consumer expectations, affecting how they understand and approach innovation, business structures and strategy.
2. Consumers expect more on every front
Fuelled by the vast possibilities of technology, "Our expectations for everything are going forwards, not backwards," said Dawson. "We expect more on every front." Here are some of the points he raised about consumer expectations:
We expect immediacy. In 1998, with dial-up Internet, you could download a webpage in approximately one minute. In 2017, ten seconds is too slow for most of us to wait.
We expect to participate. The pervasiveness of social media has put consumers "inside" and behind information as sharers and co-creators, critics and influencers, empowered in a networked economy.
We expect choice. We subject our demands for features such as speed, functionality, price and efficiency to intense comparisons both before and after purchasing.
We expect beauty. Even enterprise technology is now commonly scrutinized for the beauty of its user interfaces.
We expect world-class products and services. Our standards for quality are on the rise, driven by our knowledge of the competition, what other people are receiving, and our desire to have the best experience possible.
3. Aligning internal and external systems can drive value for customers
In order for organizations to fulfil and exceed consumer expectations, Dawson emphasizes:
"The way in which you interface with your customers, or the world at large, needs to absolutely mirror and be integrated with the way you work internally."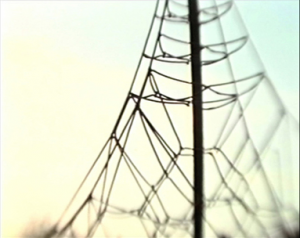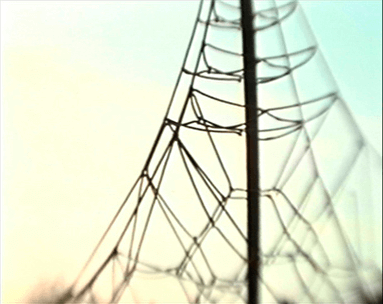 This is vital because the dividing line between the outside and inside of an organization is blurring, partly due to open data and public expectations around transparency. Consequently, organizations should aim to be "extraordinarily well networked", Dawson said, with their culture, connections and idea flow integrated in networks that drive value for external customers. This process can also promote efficiency and innovation, as well as clarify brand values and messaging.
4. Organizations must be unique to succeed
In a fast-paced world of widespread disruption, the least performing and best performing organizations are growing in divergence. Building on the ideas of Andrew McAfee and Erik Brynjolfsson in Race Against the Machine, Dawson declared:
"All organizations are becoming more and more different…Now we are seeing the potential for the merging of the technology and culture and history of an organization to create something that is absolutely unique. And that is not just an opportunity, it is an imperative."
A unique organization, in Dawson's view, "cannot be copied by others however much they look at it, because they are not able to embody what it is". In order to achieve this, leaders must help their organizations to transcend the boundaries and become as flexible as their environment. Otherwise, according to the Law of Requisite Variety, organizations and their employees will simply be buffeted by the winds of change, unable to take a lead and shape the world around them.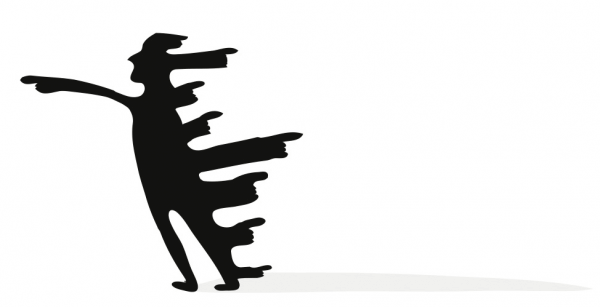 Therefore, in order to create a unique vision and vibrant future for their organizations, leaders should understand how networks impact the flow of innovation and value creation. As Dawson wrote in his book Living Networks, we have shifted to a society where, ultimately, "value is created by the network, not by the organization". Those organizations that create value across systems and communities will be best equipped to benefit from—and contribute to—our connected world and its future.
Images: Adapted from Polychorosket and Khalid Albaih
https://rossdawson.com/wp-content/uploads/2017/03/Ericsson-screenshot.jpg
720
1800
Vanessa Cartwright
https://rossdawson.com/wp-content/uploads/2016/07/rdawson_1500x500_rgb-300x100.png
Vanessa Cartwright
2017-03-02 01:54:33
2017-03-02 10:00:19
Value creation in a connected world: 4 key insights for organizations to lead and succeed in a networked economy