Global companies are using mobile technology to gather feedback from supply chain workers in order to improve working conditions.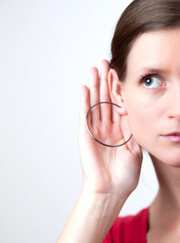 Mobile technology is opening up exciting new opportunities for organisations to gather feedback and opinions from internal crowds, particularly employees who work in factories, warehouses and retail units.
Previously this section of the workforce has been regarded as difficult to communicate with digitally. This is mainly because they do not have easy access to a computer terminal during the working day. Also many do not have digital identities such as a corporate email address which are usually required to roll out digital communication platforms.
In practice many organisations have deprioritised efforts to open a meaningful dialogue or deliver digital services to this section of the workforce, and attempts have either been muted or ineffectual.
Using employee's own mobile phones as the primary channel for digital communication removes many of the logistical barriers and presents an exciting opportunity to leverage the ideas and insights of factory and retail workers.
Soliciting opinions from the supply chain
Some organisations are even going one step further, and actively canvassing the opinions of workers in their supply chain, particularly in manufacturing units in developing countries.
In recent years large corporates have come under scrutiny from consumers, pressure groups and even shareholders over poor working conditions and low levels of pay in factories in developing countries.
But giving workers in these facilities a voice provides a potentially revolutionary opportunity to achieve better working conditions, ensure standards continue to be adhered to and satisfy consumers with ethical concerns.

Experiments from global brands
Here are what some global organisations are doing:
In 2013 leading UK retailer Marks & Spencer surveyed 22, 500 garment workers in India, Sri Lanka and Bangladesh using mobile technology, covering issues from working conditions through to feedback on the training they had received from the company. In 2014 the scheme was expanded to reach nearly 65,000 employees in 5 countries.
Although global retailer Wal-Mart already has a website where workers can report issues in multiple languages, in 2013 it partnered with start-up LaborVoices to provide a facility for workers in its Bangladesh factories to report issues via mobile phone. The results of calls carried out in the employee' own language are aggregated into data which is can be viewed on a secure online portal.
In 2012 German sports and leisure brand adidas Group experimented with a pilot scheme to issue mobile phones to factory employees working for an Indonesian supplier in order to raise any concerns about working conditions. This pilot scheme was then extended to other factories.
Future potential
Despite what looks like some early successes, engaging with crowds of supply chain employees via mobile devices is still very limited.
Giving the supply chain a voice has enormous potential not only to raise standards, but to harness opinions, feedback and ideas to improve processes and perhaps even subtly change the relationship between global corporates and their suppliers.
What do you think? Is there untapped potential in this approach? Will more global companies use mobile technology to create a dialogue with supply chain workers? Give us your thoughts in the comments below.
https://rossdawson.com/wp-content/uploads/2016/07/rdawson_1500x500_rgb-300x100.png
0
0
Steve Bynghall
https://rossdawson.com/wp-content/uploads/2016/07/rdawson_1500x500_rgb-300x100.png
Steve Bynghall
2015-02-13 05:38:21
2020-06-18 04:19:11
Case Studies: Using Crowdsourcing and Mobile to Give the Supply Chain a Voice