Local service marketplaces have flourished in recent years, but the evolution of some of the key players show there are significant challenges.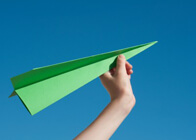 One of the most fascinating developments we have observed in the Crowdsourcing Landscape over the past two years is the explosion in local service marketplaces. These sites allow individuals to outsource small personal tasks and errands to local providers. From house cleaning to fetching the groceries to somebody coming to assemble your flat pack furniture, it's now easy for buyers to connect to sellers who will do those jobs they don't have time to do or those chores they hate.
The best known local service marketplace is TaskRabbit which has received nearly $38m in funding and expanded outside the US. Meanwhile other platforms have flourished usually serving particular cities or countries, for example Ask for Task in Canada and Airtasker in Australia. The latter is now looking to break into the US and providing a service targeted to businesses.
Despite what look like some real success stories, local service marketplaces have real challenges, as evidenced by the evolution of the business models of some of the major players.
A fragmented market
One of the main issues is that the sector is highly fragmented, both in terms of geography covered and type of service offered. It can be difficult for a local service marketplace to expand beyond the metropolitan area it usually serves and few sites genuinely compete at even a country-level. New entrants may also find considerable competition for particular cities or around particular services.

There are also some sites which only provide a marketplace for a certain type of work such as house cleaning, landscape gardening or electricians. Some of these are very niche – for example lawnmowingonline.com is just about mowing lawns. Meanwhile a larger provider like homejoy.com which provides cleaning services is now planning to expand to offer other types of domestic service.
The business model for these sites can also vary. Some are true service marketplaces with customers posting jobs and providers bidding for the work, but others offer more of an agency model where customers book their cleaner and there is no pre-selection of the provider. Payment may also be facilitated via the site. Additionally some sites are effectively online directories of providers, perhaps with some level of vetting to guarantee quality and safety for customers.
Building brand and reputation
There are also considerable challenges around creating a good brand name and reputation. Building this fast is extremely important. Firstly you need to attract enough providers to make your service viable, and then you need to achieve trust among consumers, particularly as they may be letting individuals into their homes. Many customers may also not have tried a service like this before.
Building brand with customers requires sustained marketing investment and effort, something which may be difficult for a cash-strapped and frantically busy start-up. It appears that few local service marketplaces have achieved significant brand awareness, although TaskRabbit, which has opened an office in London, has taken to advertising on London Underground trains.
Building an international brand in this area is even harder because the personal services are so location-dependent. Effectively you need a multi-city and multi-country presence.
Previously we wrote about the emergence of Ebay Hire. This launched in beta in 2013 in the UK and the US. Ebay is one of the few companies that could possibly grow an international brand in this area quickly, as it is an obvious extension of their existing business. Although Ebay Hire was an experiment, it looks as if it has been quietly retired as the links for the UK and US sites are no longer operational and there has been more or less no news about it since Ebay's original announcement. If Ebay can't make the model work, could others?
Customer experiences
Another key issue is whether there is enough customer demand to really sustain a true marketplace model. For example one of the early start-ups Zaarly, originally started with a true service marketplace model where local buyers in the San Francisco and Kansas areas would propose jobs and sellers would bid for these. Although this attracted interest from investors, by 2013 the model had run out of steam and it transitioned into a storefront model for local providers, offering some vetting and a booking and payment platform. One of the reasons for this transition, according to CEO Bo Fishback, was that "highly empowered buyers are few and far between." In short there were just not enough people using the service.
One of the reasons for this lack of demand could be that customers don't want to have to make the effort of posting a job (and making a decision on scope and price) and then selecting candidates, a potentially time-consuming exercise for what is likely to be a small non-repeatable task.
This is reflected in TaskRabbit's remodelling of its services. In 2014 the company changed the way it matches clients to providers from a bidding system, to one driven by an algorithm where customers select one of three providers each of whom are priced per hour. According to the company when this was beta-tested in London it saw substantially faster growth than when the old auction model had launched in US cities.
However clearly this move has upset many of the providers who previously had far greater flexibility in selecting the jobs they wanted to take, sometimes fitting them around existing priorities.
More growth on the way
Despite all these challenges, we expect some successful platforms like Airtasker to continue to expand and new entrants to emerge. It is still a very young market and investors are still seeing opportunities, demonstrated by last year's $30m funding for task marketplace Fiverr.
As customers grow more comfortable with outsourcing small tasks and as platforms invest in mobile interfaces to make it even easier to book tasks, more growth within the sector seems likely.
What do you think? Are we right to be confident about the potential of the sector despite the issues we've highlighted? Let us know in the comments below!
https://rossdawson.com/wp-content/uploads/2016/07/rdawson_1500x500_rgb-300x100.png
0
0
Steve Bynghall
https://rossdawson.com/wp-content/uploads/2016/07/rdawson_1500x500_rgb-300x100.png
Steve Bynghall
2015-01-21 07:18:35
2018-03-19 09:28:37
Will Local Service Marketplaces Soar Despite the Challenges?