Platforms where employees give anonymous feedback on organisations provide valuable insight.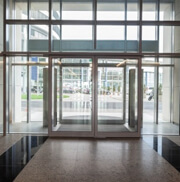 If you have gone for a job interview or been trying to decide whether to apply for a position, you may have used a website where employees give anonymous feedback about what it's really like to work at a company.
Websites such as Glassdoor, Careerbliss and Vault allow employees to leave information about working conditions, levels of pay, opportunities for advancement, management and the experience of being interviewed. Specific feedback is presented and ratings scores are aggregated, usually with companies graded between 1 and 5 for different aspects such as salary levels. This information is extremely valuable for anybody researching career options or who is in the job interview process.
Growth of online reviews of employers
In the same way that many of us would now check out online travel reviews before booking a hotel, the same is becoming true for recruitment. For example technology review company Software Advice conducted an extensive and independent survey from early 2014 and found that 48% of employees in the US have used Glassdoor in their search for a new job.

Employer review sites have been around for a number of years. The market leader, Glassdoor, was founded in 2007 and there are a number of others such as CareerLeak and Enjoy Monday. Moreover there are a number of country-specific sites such as thejobcrowd.com in the UK or industry-specific sites, and more which are targeted to audiences such as students.
More traditional recruitment sites and jobs boards such as Indeed.com are also featuring online reviews. Additionally there are now some premium services such as Payscale.com which provides more value-added comparable data on salary levels.
Valuable to employers too
The data contained in these sites gives not only gives employees insights but is also gold dust for the companies that are being reviewed. All too often Glassdoor and its rivals are purely viewed as a reputational risk issue with negative feedback needing to be contained. The implication of this is that the data is not to be trusted.
This is a missed opportunity. Glassdoor can be a valuable barometer of employee sentiment which delivers specific data on some of the issues which a company needs to address.
One of the most powerful elements of employee review sites is that the feedback is anonymous, so that comments are not compromised by the reviewer worrying about consequences from the employer or individual managers. Feedback is more likely to be an accurate representation of genuine employee sentiment.
That anonymous 'real' feedback is usually impossible within the confines of internal digital channels such as enterprise social networks or intranets. Here usually all posts and feedback must be attributed to individuals to mitigate concerns about risk and anonymous posts are generally not allowed.
To a certain extent anonymity is more likely in the "annual employee survey" which is usually contracted out to a third party. However employees sometimes hesitate to give full and frank feedback as unique log in details and job information required for the targeting of questions or segmentation of results means answers are technically attributable back to an individual,
A magnet for negative sentiment?
One legitimate concern is that Glassdoor and its rivals tend to attract negative comments and accentuate the sort of people issues which all large organisations have. It is true that these sites may provide a place to let off steam for employees who individually have had a bad experience, but in fact the comments tend to be relatively balanced and it is not necessarily a magnet for negativity.
Moreover Glassdoor has a team which reviews all feedback and rejects between 15 to 20% of comments, removing any which appear fake or malicious. The downside of this is that there are some who believe Glassdoor's reasons for removing comments can be commercial, for example evident in the comments added to this article.
All in all the ratings and feedback from Glassdoor provide a valuable stream of data about how employees view an enterprise, complementing other information human resources departments gather internally. If not already being done, it is well worth monitoring feedback and using the data as an input into any reporting processes covering employee engagement and sentiment.
What are your experiences using reviews from Glassdoor internally? Are there risks? Has it been valuable?
https://rossdawson.com/wp-content/uploads/2016/07/rdawson_1500x500_rgb-300x100.png
0
0
Steve Bynghall
https://rossdawson.com/wp-content/uploads/2016/07/rdawson_1500x500_rgb-300x100.png
Steve Bynghall
2015-03-05 05:11:19
2018-03-19 09:30:40
Using Anonymous Employee Feedback Platforms to Drive Better Performance