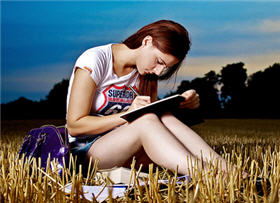 We have just posted an ad over at CrowdsourcingResults for a senior researcher/ writer for a forthcoming report on crowdsourcing we are doing. I've posted the ad below as well – please pass on word if you can think of anyone who's perfect for this.
Seeking exceptional senior researcher/ writer for report on crowdsourcing
Advanced Human Technologies is publishing a highly practical report to help people use crowdsourcing tools well. We are looking for a Senior Writer/ Researcher to work on this project, and can offer good payment and rewards.
We are also in the early stages of working on a number of other reports on topics including social media strategy, iPad media strategy, media channels for marketing etc., so do let us know if you have interest and world-class expertise in these topics.
What we are looking for:
* Outstanding business writing and research ability.
* Substantial experience writing business or consulting reports – relevant backgrounds including corporate, professional services, consulting, or agency.
* Ability to uncover and research appropriate case studies and examples.
* Capable of taking ideas and expressing them clearly.
* Deep understanding of crowdsourcing from a client/ user perspective (see our Crowdsourcing Landscape for what we consider to be crowdsourcing).
The task:
* Do the bulk of the writing a report of approximately 45,000 words, under the close guidance and supervision of Ross Dawson. You will be given a complete table of contents, and highly detailed instructions on how to approach the content for each chapter and section.
* Necessary research will include comparisons of crowdsourcing sites and interviews with crowdsourcing
* We will consider hiring additional researchers to support the main researcher/ writer.
* The report MUST be complete by October 20, 2010.
What we offer:
* If we find the person we want for this job, pay will be US$3,000 ($1,000 each at project start, project mid-point, and final submission).
* If the successful candidate has outstanding capabilities and credentials, we may also offer royalties of up to 20% of net revenues from the report, with the initial payments treated as an advance on royalties.
* Prominent attribution in the report and on the book website as Senior Writer or Senior Researcher (see example of attribution). We expect this report to be get substantial attention, as our other publications have.
* If the successful candidate is truly exceptional, they may be offered co-authorship of the report.
* Work closely with lead author Ross Dawson.
* Build and consolidate your expertise in crowdsourcing.
* If you are of the right calibre we will undoubtedly have more work for you.
* If we do not find the ideal single person to write the report, we will work out alternative approaches to payment and structuring the tasks.
Hiring process
* The initial step is to use the application form, including a cv or capabilities statement, examples of highly relevant similar work, and a brief statement on why you think you're right for this job.
* From initial applicants we will choose a few candidates who we will pay US$100 to do a representative task from the project.
* From these assessments we will choose one or more writers/ researchers to work on the book.
Image credit: JohnONolan
https://rossdawson.com/wp-content/uploads/2016/07/rdawson_1500x500_rgb-300x100.png
0
0
Ross Dawson
https://rossdawson.com/wp-content/uploads/2016/07/rdawson_1500x500_rgb-300x100.png
Ross Dawson
2010-08-23 19:45:26
2020-06-18 04:06:45
Seeking exceptional senior researcher/ writer for high-profile report on crowdsourcing