Crowdsourced search engine marketing company defunct after $17m in funding.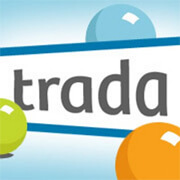 Last week Trada, the first major search engine marketing company to use a crowdsourced model, announced it had ceased operations. A note from CEO Matt Harada on the Trada website announced that unpaid creditors "have instructed us to cease operations of the Trada marketplace" and was now recommending clients to use the services of two more traditional competitors, Wordstream and White Shark Media.
For those following Trada's recent activities, the news of the company's demise doesn't come as a huge surprise. In late 2013 there were significant layoffs and hints at a restructure, and a change in direction around a product called PPCPath. This new emphasis was clearly not enough to reverse Trada's fortunes and after seven years the firm has shut down.
An early pioneer
When we wrote the first edition of "Getting Results from Crowds" in 2011, Trada was one of the pioneering crowdsourcing companies which looked like one of the most likely to succeed. It's model of using a crowd of pay-per-click experts (called "Optimizers") to create web adverts, identify the right keywords and then refine results was a first.
This model seemed well-poised to give small and medium-sized companies a decent ROI and also reward the best Optimizers. It also meant companies could leverage the crowd at short notice to get campaigns up and running quickly, and get a wide set of perspectives to uncover new keywords.

There was also confidence from investors. Trada's backers included Google Ventures and by 2012 the company had attracted $17m USD over three rounds, with two further injections of $1m in the following years.
Crowdsourced business models can be challenging
Despite significant investment, Trada's demise shows that even if a crowdsourced business model appears to work very well as a concept, it is not guaranteed to succeed.
Although it is not possible to assess their accuracy, some comments allegedly from a Trada insider suggest that the company tried to scale-up too quickly and hired too many inexperienced Optimizers leading to some less-than-satisfactory results. The "insider" also commented that the incentive system did not necessarily reward effort.
Although of course we cannot verify this opinion, it is certainly true that without a good quality crowd drawn by decent rewards, then a crowdsourced business model is not going to work.
Attracting the necessary expertise, keeping the crowd engaged so they stay loyal to the platform and achieving scale is a must. At the heart of this is setting the right incentives and building value and a sense of community around the brand.
Whatever the reasons for Trada's failure, the business model was an innovative approach, and we wish good luck for the future to those associated with the company.
https://rossdawson.com/wp-content/uploads/2016/07/rdawson_1500x500_rgb-300x100.png
0
0
Steve Bynghall
https://rossdawson.com/wp-content/uploads/2016/07/rdawson_1500x500_rgb-300x100.png
Steve Bynghall
2015-04-07 05:01:21
2018-03-19 09:31:24
Crowdsourcing Pioneer Trada Closes Down: Insights and Implications