The latest results from IBM's annual Smarter Consumer Study provide interesting insights.
If consumers are smarter, they are expressing it with not just increased expectations, but an increasingly active expression of their displeasure if expectations are not met.
The following chart, provided to me by IBM in response to a request for more detailed information, shows that in all major countries advocates – those who actively advocate for their primary retailer – have decreased, while antagonists – those who would actively discredit their retailer – have increased.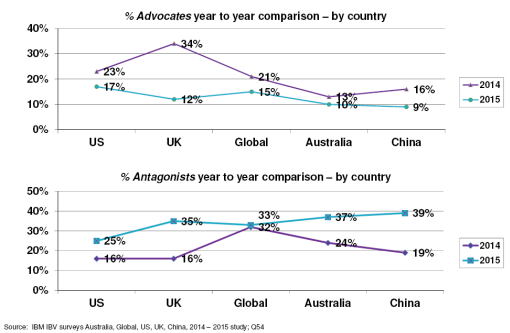 Source: IBM

In fact from 2012 to 2014, advocacy rates in Australia have declined from 34% to 10%, while antagonism has increased from 12% to 37%. Sobering statistics for retailers.
Increased expectations are supported by the shift to online and mobile buying. The pace of the shift to online buying is highest for the most expensive goods.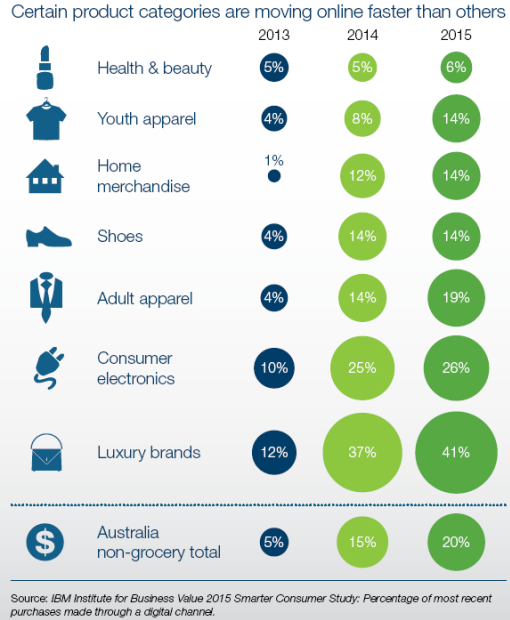 Where there is trust, customers are more willing to share information with retailers than before. However this is happening in conjunction with heightened expectations, meaning that they will only continue to do so if that information is used to create clear value for them.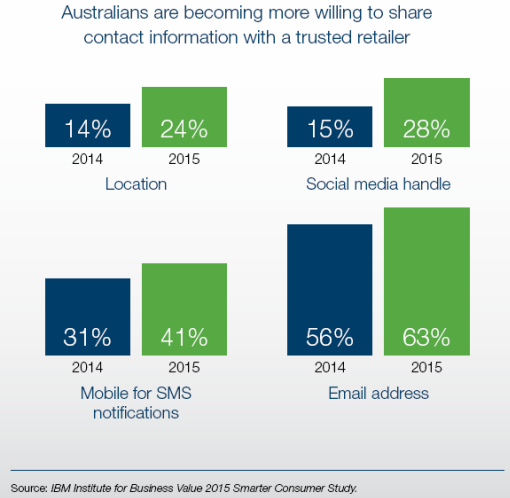 And it is clear that consumers are want to be in control. They understand the issues and while they will share information if there is trust, their expectations include personal control.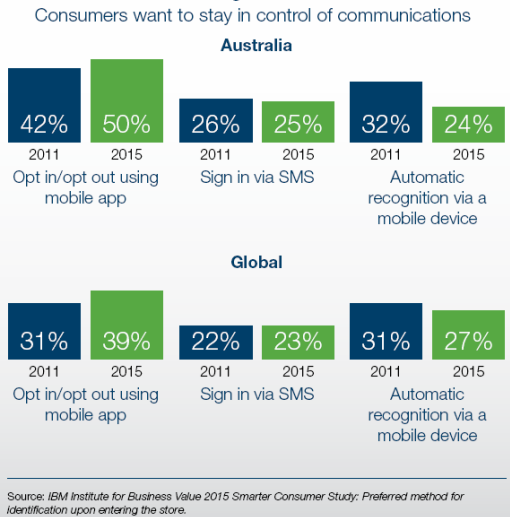 In summary, people are less likely to actively support retailers and more likely to attack them in increasingly public forums such as social media.
However trust can still grow, but it will only create value for retailers if it first creates real value for their customers.
https://rossdawson.com/wp-content/uploads/2016/07/rdawson_1500x500_rgb-300x100.png
0
0
Ross Dawson
https://rossdawson.com/wp-content/uploads/2016/07/rdawson_1500x500_rgb-300x100.png
Ross Dawson
2015-07-15 12:05:27
2020-06-18 04:19:13
Consumer expectations continue to rise: advocacy reduces, antagonism rises, but trust enables value creation