IT investment has shifted from virtualization to private cloud as CIOs prepare to go public
A recent survey of IT budgets shows that the focus for many IT departments has moved beyond virtualization and consolidation. They're working to hard to realize the flexibility and agility that cloud promises to bring to their organizations.
The report found that:
The worldwide cloud computing market is predicted to grow strongly with a 36% compound annual growth rate (CAGR) through 2016.
Spend is flowing away from the virtualization and consolidation that has been the focus in many IT departments for the last few years.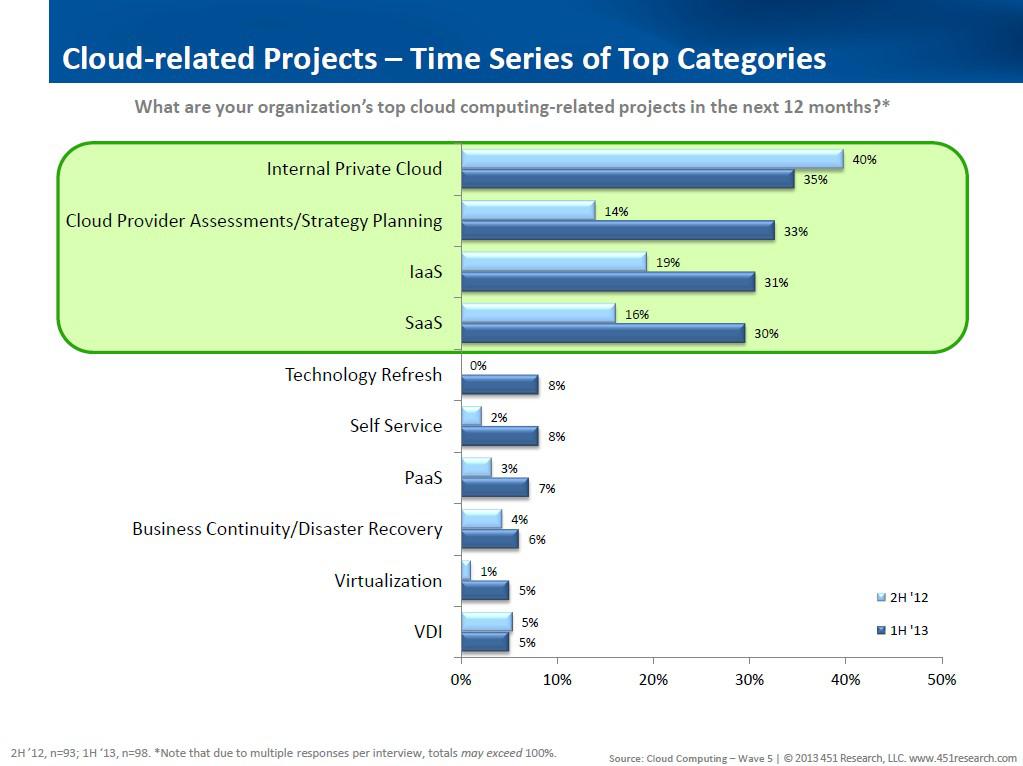 Image source: Forbes.com
It's not surprising that a shift to private cloud is at the top of the list. CIOs are, by nature, risk adverse as the role still carries operational responsibilities. The current boom in private clouds probably represents a try before you buy mentality. CIOs are using private clouds as a tool to understand the operational impact of moving to the cloud.
The fact that cloud provider assessments slot in at the second position, closely followed by Infrastructure as a Service (IaaS) and Software as a Service (SaaS), shows that the private cloud boom might be a short one. CIOs are already using what they have learnt from private clouds to evaluate cloud providers and then invest in their services.
The report also found that the biggest roadblocks are organizational or – that old bug bear – security challenges, and not the technology itself.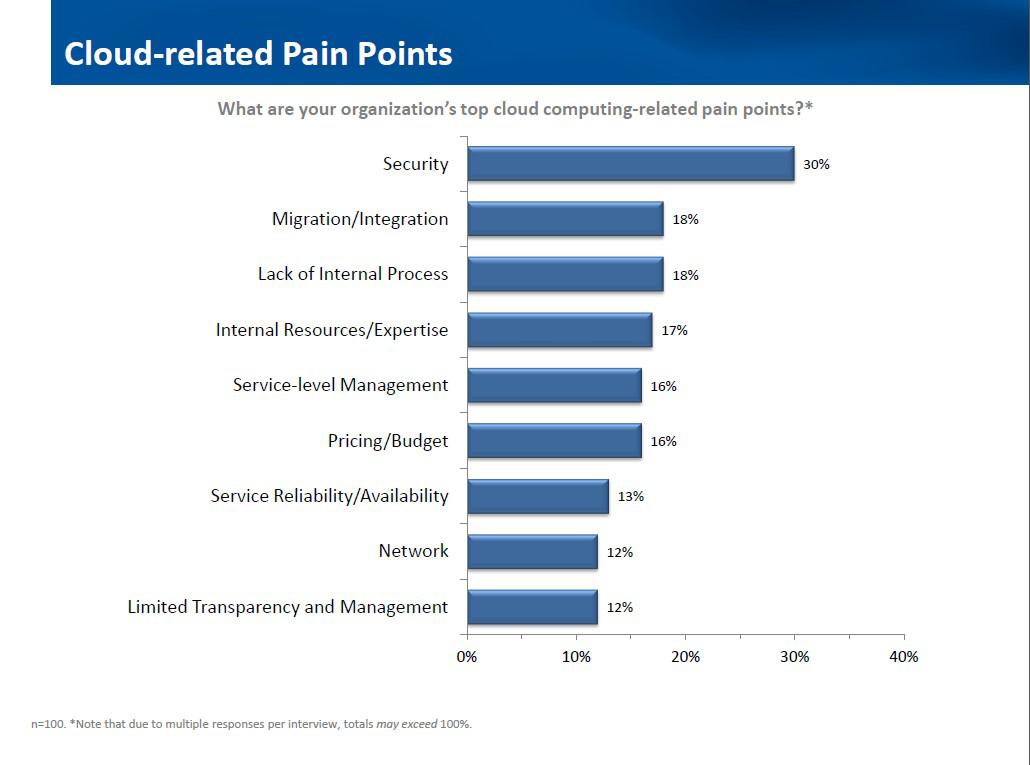 Image source: Forbes.com
Cloud radically changes the dynamics of our IT departments. The shift to cloud means that we'll spend less time managing IT assets, and more time managing external service providers and knitting together end-to-end processes. This change takes time as teams and individuals must adapt to new roles and responsibilities, and new ways of working.
Where are you on the cloud-adoption journey? Have you experimented with private cloud? Or have you leapt into a public cloud? And what challenges did you need to overcome on the journey?
https://rossdawson.com/wp-content/uploads/2016/07/rdawson_1500x500_rgb-300x100.png
0
0
Peter Evans Greenwood
https://rossdawson.com/wp-content/uploads/2016/07/rdawson_1500x500_rgb-300x100.png
Peter Evans Greenwood
2013-09-16 18:49:49
2021-10-01 12:05:29
Cloud has Moved from "Should We Do It?" to "How Do We Do It?"