Continuing a series of review posts of 2010, here are notes from some of my keynotes this year. Given how intense my speaking schedule has been this year I have only been able to blog about a fraction of them. Here are a selection of blog content from my keynotes in 2010 in chronological order.
Opening Keynote at Hillross conference: How reputation measurement will transform professional services
"One of the central themes of my talk was the increasing importance of reputation for professionals…. Easier assessment of the reputation of suppliers will have a significant impact on the global economy…. over the coming decade we can expect to see substantial changes in how professionals are found."
Designing and running executive offsites and retreats in Asia
"I am just back from Phuket in Thailand where I facilitated the offsite session of the top 120 executives of a major professional services firm in Asia…. While executive offsite sessions are common to business around the world, there are a few specific dynamics to take into account for organizers of retreats in Asia."
National Medicine Symposium: Six Radical Visions for the Future of Health (including Self-Serve Pharma)
"I developed six radical ideas that could be part of the future of health. The intention was to be provocative rather than rigorous, generating new ways of thinking about how healthcare may evolve."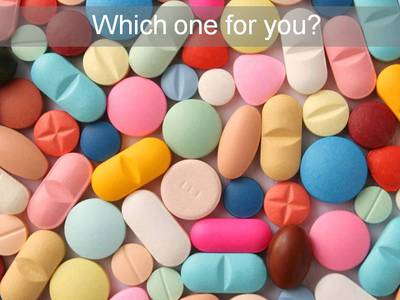 Keynote at Cisco Insight 2010: Innovation beyond boundaries and the role of knowledge-based relationships
"Today more than ever, those who are better at developing rich knowledge-based relationships have an enormous advantage over their competitors, not least in being able to innovate more effectively."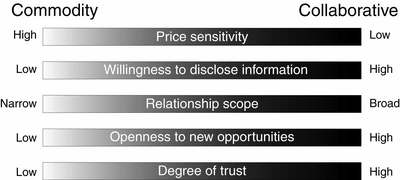 The spectrum of relationship styles
Keynote at Critical Horizons regional futures conference: the potential of a connected world
"I discussed the overwhelming trend of how a connected world is shifting power from institutions to individuals. However I also covered the implications for regions of the emerging global talent economy. Crowdsourcing tools on one level provide access to extraordinary talent that can be harnessed in ways limited only by imagination. Yet a connected world also provides opportunities to provide services, both in existing domains, and especially in managing projects."
Keynote at Gartner: Driving Business Results Through Personal Networks
"It was a broad-ranging keynote, ranging across topics including why we need to understand the Bacon number, why boundary spanners are so critical for organizations, the long tail of sexual activity, how to enhance serendipity, and steps to being an energizing leader."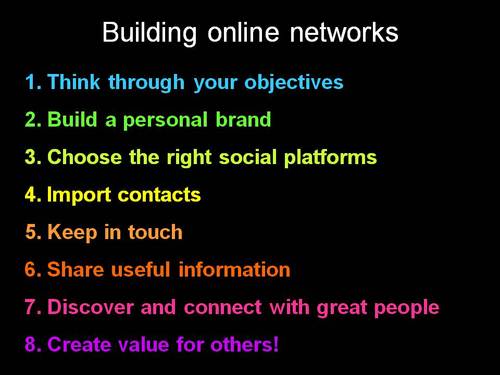 Keynote for Telstra Business Insights event on cloud computing: Review
"I came up with the concept of 'Breathe in the Cloud' as a useful metaphor. Companies need to breathe in the resources of cloud computing in order to give them the vitality to grow and prosper."
Ross Dawson: Keynote on Cloud Computing and the Driving Forces of Change from Ross Dawson on Vimeo.
Keynote on the Future of Global Media in New York
"Until now media markets have been fairly similar across nations. Today we are seeing a massive divergence in media structures around the world. While some fundamental drivers of change such as social networks and the extraordinary rise of mobile media are prominent everywhere, these and other forces are playing out very differently across East and West, old and new economies. Across all markets, the structures for how news and content are created and become visible are rapidly evolving. The implications for corporate marketers include new perspectives on global campaigns, and the potential to tap into a vast lattice of existing and new channels to reach customers."
This is where I first presented my Newspaper Extinction Timeline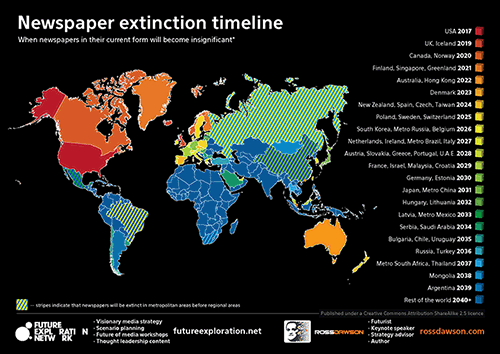 Keynote at Regional TV Marketing: The Future of TV is community: linking social media with big screens
"There is simply no more powerful medium than the best moving image content on large high-quality screens, particularly as 3D and other immersive technologies come into the home. Yet video audiences are fragmenting in every dimension imaginable, creating real challenges for the TV industry…. What CAN be the savior of TV as we know it is the ability to build real-time conversations."
Special extra: New flyer on keynote speaking work
https://rossdawson.com//wp-content/uploads/2016/07/rdawson_1500x500_rgb-300x100.png
0
0
Ross Dawson
https://rossdawson.com//wp-content/uploads/2016/07/rdawson_1500x500_rgb-300x100.png
Ross Dawson
2010-12-20 14:02:31
2010-12-20 14:02:31
Highlights from 2010: Keynote speech videos, slides, and reviews