Strategy Advisor > Social Media Strategies > Social Media Strategies
Social Media Strategies
Social media such as blogs, Twitter, social networks, content sharing and far more give customers a voice and organizations a powerful tool for value creation and competitive differentiation.
Advanced Human Technologies has extensive experience helping organizations to understand social media, build effective strategies, and implement these to create value.
Social Media Strategy Framework
Download our Social Media Strategy Framework to gain insights into the key steps in building an effective social media strategy.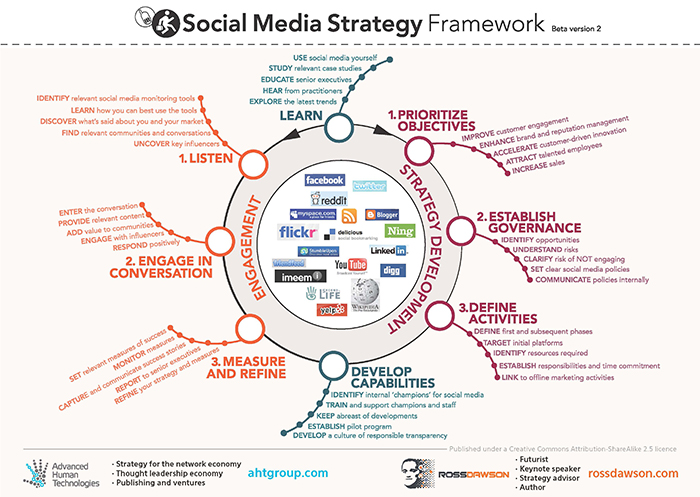 Click on the image to download pdf
We use our Social Media Strategy Framework primarily to help our clients who are early in the process of engaging with social media to understand what is required to create a social media strategy.
Social media strategy is unique to every organization, so in consulting engagements we always use the approach that is most relevant to the client's issues and situation.
Services
We help our clients with social media through:
Executive briefings on social media and implications for your organization
Developing social media strategies with your core team
Establishing effective governance for social media
Building relevant social media policies for your organization
Developing your capabilities in social media
Selecting social media monitoring tools
Establishing relevant measures of social media for your organization