Keynote speaker – Your future in a world of accelerating change


Ross Dawson is one of the world's leading inspirational speakers, helping audiences understand our rapidly changing world and focus on the opportunities for themselves and their organizations. He has delivered keynotes in over 30 countries to foster positive outlooks for audiences in companies and industries that are rapidly evolving.
Keynote speaker topic – Success in a World of Accelerating Change
Description
The world is accelerating, driven by compounding knowledge, social shifts, and exponential technologies. We must – and we can – thrive in this extraordinary world by learning to amplify our capabilities. This is about mindset, but it is also about understanding the competences we need to develop, and the practices that will keep us ahead as we move into an amazing future.
Example
Ross Dawson has delivered customized versions of this keynote to industry and company internal conference in a wide range of industries.
As one example, Dawson gave the opening keynote at the AFG Next conference for 1000 mortgage brokers, focusing on the nature of change in the industry, the incredible opportunities unfolding from these shifts, and the action the brokers could take to drive a successful future as the landscape moves faster and faster.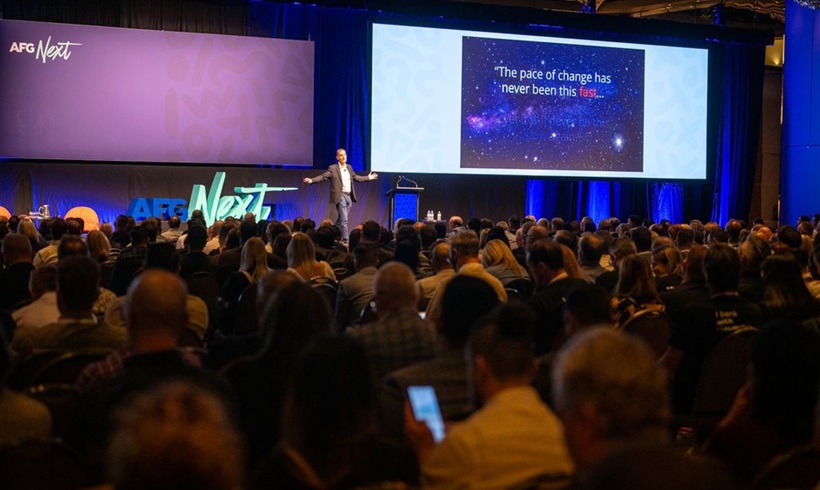 Customized to your situation
Every keynote speech by keynote speaker Ross Dawson is fully customized to the client and the audience. Make your event memorable and valuable for your audience with highly practical and inspiring advice.
Contact

Contact the office of keynote speaker and futurist Ross Dawson to discuss the precise keynote topic and title that will best meet your requirements.

Keynote speaking topics

Read more examples of presentations that Dawson has delivered as a keynote speaker and can adapt to your specific needs.