Futurist > Implications of AI > Private sector workforce initiatives
5 ambitious private sector initiatives preparing the workforce for a future of AI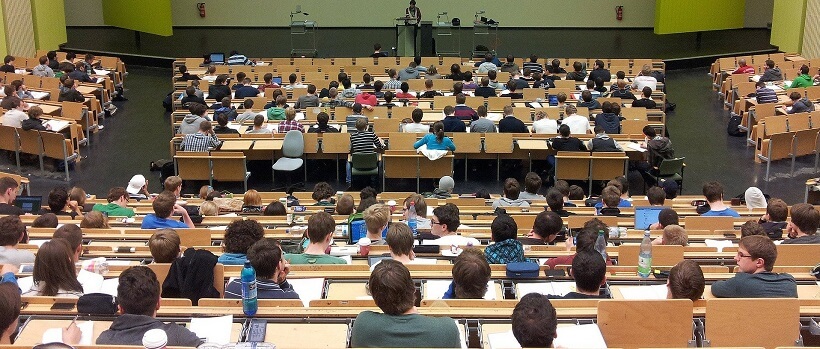 The private sector plays a major role in preparing the workforce for a future of artificial intelligence. While governments create policies to help the total population, companies mainly focus on their own workforce. Many organizations will be required to implement initiatives to reskill or upskill their workers. There are various companies with effective programs in place, which can serve as models for others all around the world.
Here are 5 private sector initiatives preparing the workforce for a future of AI.
Amazon's Upskilling 2025 Initiative
In 2019, Amazon announced that the company would train 100,000 employees, or one-third of its U.S. workers, into higher skilled work. The commitment of $700 million was part of the company's "Upskilling 2025" initiative.
According to the company, the investment will "help pilot, launch, and scale training programs to upskill employees in our corporate offices, tech hubs, fulfillment centers, retail stores, and transportation network, providing access to skills that will help them move into more highly skilled roles within or outside of Amazon."
The Upskilling 2025 initiative offers employees access to six different training programs, with the aim of moving workers into higher skilled positions as the economy evolves. It targets employees from fulfillment centers, the transportation network, retail stores, and corporate hubs.
The long-term project includes the Machine Learning University, which helps transition existing workers into machine learning roles. The Amazon Technical Academy trains people to move into software engineering roles, while Associate2Tech is aimed at transitioning fulfillment center workers into technical roles.
Amazon's initiative is one of the first modern examples of a company retraining its workforce en masse, and its results will be an important indicator of how companies should proceed with upskilling and reskilling programs.
Royal Dutch Shell
Royal Dutch Shell, the British-Dutch oil and gas company, is now digitally training its workers in artificial intelligence. The company does this through a partnership with the educational organization Udacity.
Udacity offers voluntary online classes aimed at increasing AI skills among the company's workers. 2,000 of the company's 82,000 worldwide employees have expressed interest in learning new AI skills.
The successful pilot program was launched in 2019 after Shell began to undertake a large number of AI-related projects. There was an increased need for AI-skilled workers in various operations, including deepwater drilling, maintenance, predictive analysis, and autonomous computing.
The online program, which takes around four to six months to complete and provides a nanodegree, was expanded to other individuals such as petroleum engineers, chemists, and data scientists. The company pays for all of the customized online coursework.
"The worst case scenario is laying people off and then going out and hiring all new workers with the skills you need," says Gabe Dalporto, CEO of Udacity. "First of all, our universities can't turn out all the workers we'll need for the jobs of the future and it's expensive. The cost of reskilling is so much less."
According to Shell, there is an increase in employee satisfaction among the workers who completed the program.
AT&T's Future Ready Initiative

The Future of Work AT&T video
AT&T initiated a massive, $1 billion web-based, multi-year global reskilling program in 2018, which is one of the private sector's boldest investments in reskilling.
Known as Future Ready, the initiative relies on partnerships with Coursera, Udacity, and leading universities which provide online courses. The company also established a career center that helps employees identify which jobs are needed in the company.
Future Ready created an online portal called Career Intelligence, which informs workers of the jobs that are available, the skills required for each, the potential salary, and the projected outlook for that field.
AT&T initiated Future Ready after learning about half of its 250,000 employees lacked needed skills in the fields of science, technology, engineering, and math, all of which are important for an economy driven by AI. Besides a lack of skills, 100,000 workers held jobs likely to be replaced within the next decade.
The company stated that by 2020, around 100,000 employees would be re-educated for new jobs. If that proves to be the case, AT&T will have implemented one of the most successful private sector retraining initiatives.
Microsoft's Partnership with General Assembly
In 2019, Microsoft and global education provider General Assembly (GA) launched a partnership to address the global AI skills gap within the fields of AI, cloud and data engineering, machine learning, and data science. The initiative aims to upskill and reskill 15,000 workers by 2022.
The partnership created the AI Standards Board, which establishes industry-recognized credentials for AI skills. Microsoft is the founding member of the AI Standards Board, with other industry-leading companies on it as well.
Microsoft and General Assembly also established an "AI Talent Network." Through this network, candidates are sourced for hire and project-based work. A big part of the job pool comes from GA's network of 22 campuses, which provide AI talent.
Sweden's Job Security Councils
Sweden's private sector takes an interesting approach to automation and AI technology, and it is one of the top nations referenced for effective solutions. Many workers in Sweden who lose their jobs quickly find another one, and this is due to their network of job security councils.
Job security councils in Sweden are non-profit organizations based on collective agreements between industries and unions, or social partners. They are independent of the state, and companies pay 0.3 percent of their payroll annually into the councils.
Job security councils are an "insurance based" system that covers most sectors, industries, occupational groups, and types of companies. They retrain laid off workers and provide them with skills that are still in demand. During the time that the workers are unemployed and training for new skills, there is a safety net with benefits.
The job security councils in Sweden are quick to adapt to market changes and track the skills and jobs that are most in demand. In 2017, one of the councils had a success rate of 90 percent. Out of those workers that were re-employed, 34 percent of them found jobs that paid the same or more than their previous ones.
An effective initiative like Sweden's job security councils is important for the advancement of AI technology. It allows the nation to move forward with developing the technology while protecting its workers from major disruption.
Private Sector's Role
The private sector will play a key role in transitioning the workforce into an economy impacted by automation and AI. However, a strong relationship between the private sector and governments will be required for success. While there are initiatives being implemented by companies like Amazon and Microsoft, it is not nearly enough to address the entire workforce. In order for these types of programs to start becoming accessible to entire populations, governments will need to create incentives, such as tax-based ones, for companies. These government incentives must outweigh others that reduce costs and increase productivity for companies.
Working Alongside AI
Companies also must realize that it is in their best interest to retrain employees, regardless of government action. By implementing AI in a way that allows it to enhance workers' skills, companies will see far greater productivity than if AI was implemented separately from workers. By focusing on employees working alongside AI, industries can be revolutionized without massive job replacement and automation.
Companies should implement this idea into any initiatives or upskilling/reskilling programs. An example of this can be seen in Amazon's Upskilling 2025 initiative or in Shell's digital training program. These companies are equipping their workforce with the skills needed to work alongside AI, which reduces the need to completely replace workers with automation or new hires.
The Importance of Partnerships
One commonality between many of the initiatives is a partnership with educational institutions. This is going to be the foundation of many upskilling/reskilling programs around the globe. These types of partnerships can benefit both the company and the educational institution.
Companies can inform educational institutions which skills are needed, helping determine which educational programs should be emphasised or even created. Students within these institutions are then prepared for an economy based on AI, and companies have a larger pool of AI-skilled workers to hire from, as seen with the Microsoft and GA partnership. This process is part of a long-term solution to the skills gap, but partnerships can also address the current problems as well.
Educational institutions are important to upskill/reskill current workers, and companies should focus on online courses for their employees. This can allow employees to learn new skills while still working for the company. Companies like Shell pay a small price to upskill/reskill their workers when comparing it to the benefits the company will see with an AI-skilled workforce.
Emphasis on Generalized Training and Interpersonal Skills
Highly specialized employees are going to be most at-risk if that specific task can be automated. Because of this, companies should focus more on generalized AI training when implementing initiatives. If a workforce is competent in various different AI-related skills, it will be better prepared to work alongside the technology. This is also important since it is not well-known as to which jobs will be replaced in the future.
Upskilling/reskilling initiatives should also place emphasis on interpersonal skills, which are far more difficult to automate away with AI technology. With the implementation of AI technology, there will be an increased demand in other areas, especially those requiring interpersonal skills.
Successful Initiatives
Any successful upskilling/reskilling private sector initiatives will have to be multifaceted. It is going to take strong relationships between governments, companies, and educational institutions to prepare the workforce for a future of AI. By taking action now, companies all around the globe can help lead both short-term and long-term solutions for challenges brought on by the greatest economic transformation in history.
Author: Alex McFarland is a journalist who covers developments in AI